Meet Our Guides
A big part of the value of going on an Outdoor Adventure Club trip is having a professional guide lead you. We've assembled a top-notch crew of guides who dedicate themselves to being professionals. All guides for the Outdoor Adventure Club are Wilderness First Responders (an advanced first aid certification) and receive nationally recognized training in their guiding discipline. All OAC guides also attend seasonal staff training sessions in the field.
In addition to being well trained, all OAC guides have great personalities and are a lot of fun to be with in the outdoors. They are patient instructors and will make you feel comfortable as you reach for your outdoor goals. Join us on a trip and you'll see the difference our training and experience makes!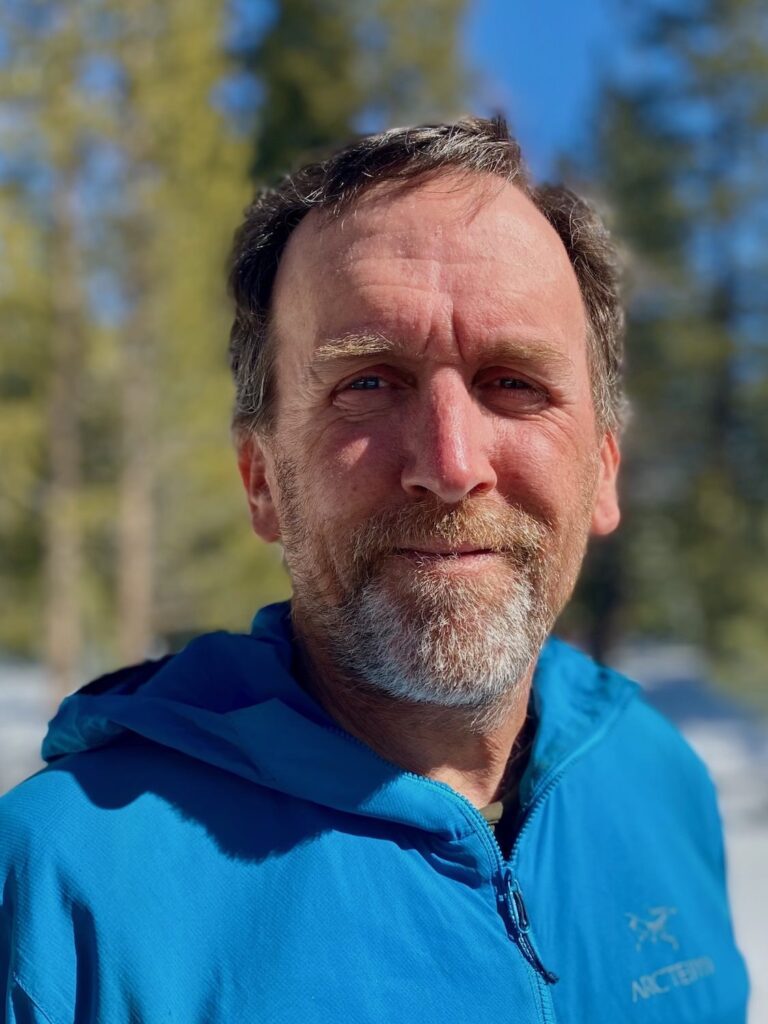 Richard Bothwell, Owner and CFO (Chief Fun Officer)
Since 1996, Richard has been the OAC's backwoods expert, climbing guide, splitboard guide, and a pretty good backcountry cook, too. Richard has climbed, skied, snowboarded and guided OAC trips all over the world including 4 of the "7 Summits" (Kilimanjaro, Aconcagua, Denali, and Elbrus). He's climbed extensively in the Cordillera Blanca of Peru, including summtiing Alpamayo, Artesonraju, and Tocllaraju. He's also snowboarded down 7500 meter/24,000' peaks in China. He's surfed (poorly) on four continents as well.

Richard served at the Executive Director of AIARE (American Institute of Avalanche Research and Education) from 2016-2018. In 2023, Richard authored Light Tours of Tahoe, a backcountry ski guide focusing on mellow tours that avoid avalanche terrain.

Certifications and trainings that Richard holds or has held: AMGA Single Pitch Instructor and Top Rope Site Manager, AMGA Apprentice Backcountry Ski Guide, AIARE Level 3 avalanche training, AIARE Avalanche Course Leader, Wilderness First Responder, PSIA 1 Ski Instructor, and ACA Sea kayak instructor.

Richard is passionate about avalanche education and backcountry snowboarding. In addition to his work with the OAC, he teaches avalanche classes for The Nickolay Dodov Foundation, Feather River College and Lake Tahoe Community College. Most of all, Richard loves connecting with people and sharing his knowledge with others. Join him on an upcoming trip or class! Richard can be reached at richard@OutdoorAdventureClub.com.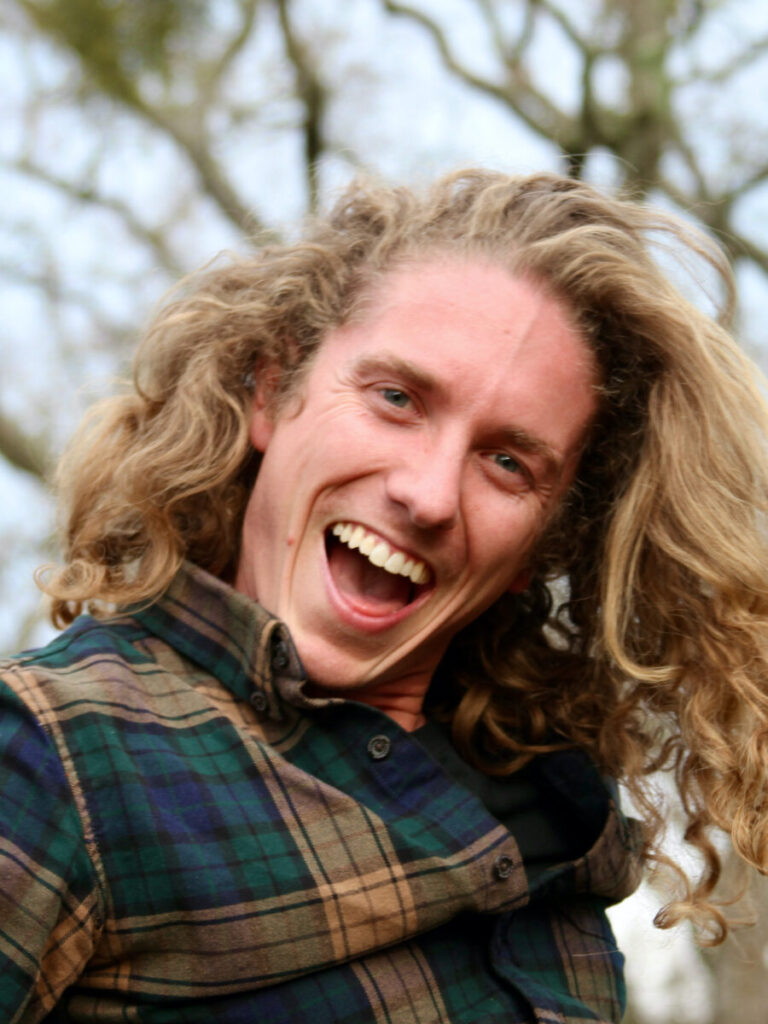 Logan Falley, Guide
Logan has been bringing his enthusiasm and curiosity into the backcountry for many years and in many different places. His journeys have taken him from scuba diving in the Atlantic, to countless explorations of the Andes, to dusty desert climbing. Since moving to California in 2017, the Sierra has been his playground and he's enjoyed taking others along for the ride. Logan has dedicated himself as an outdoor educator and adventure guide, encouraging connection with self and others in beautiful places. When he's not guiding adventure oriented experiences, you can find Logan holding space in ecotherapy settings. He also loves ceramics and making pottery for his friends and family.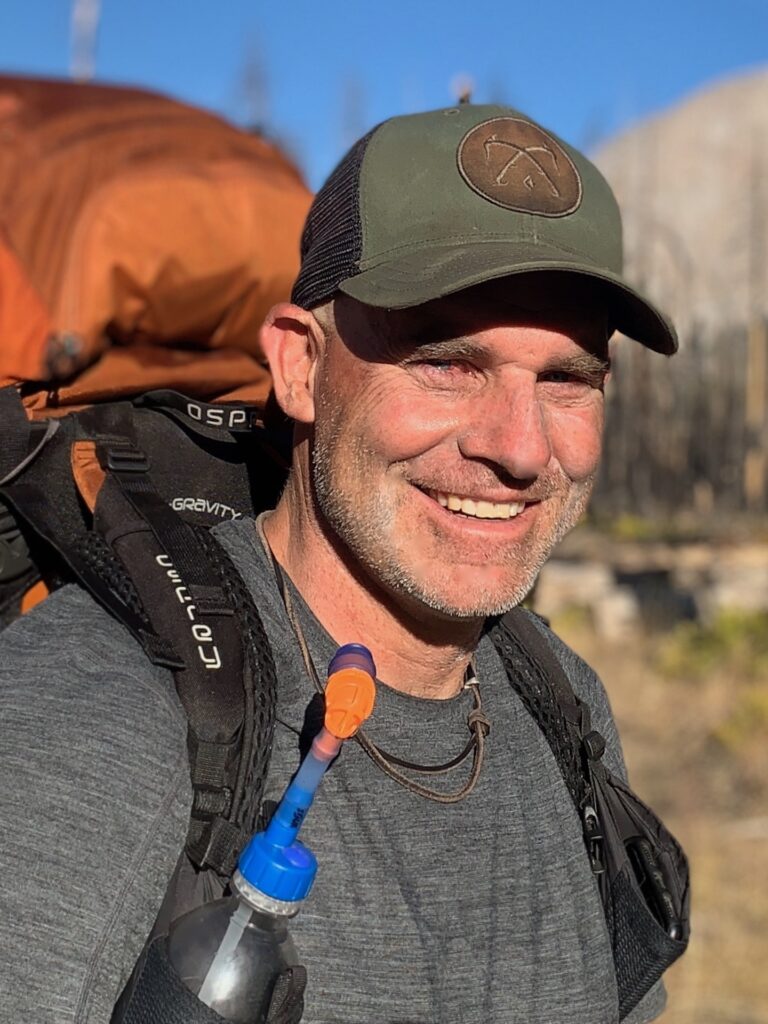 Sean Delacour, Guide
Sean was raised in Tahoe and grew up backpacking throughout the Sierra Mountains. He has been skiing since he learned to walk, eventually racing, ski patrolling, and coaching youth ski teams. He has a bachelors degree in Recreation Administration from California University Chico, and holds AIARE, Swiftwater Rescue, Rescue Diver and Technical Rope Rescue certificates. He is also a Cal Fire EMT. Pretty bad ass! When not guiding or working, you can find him hanging out at home or traveling to share his great appreciation for the backcountry with his wife and two kids.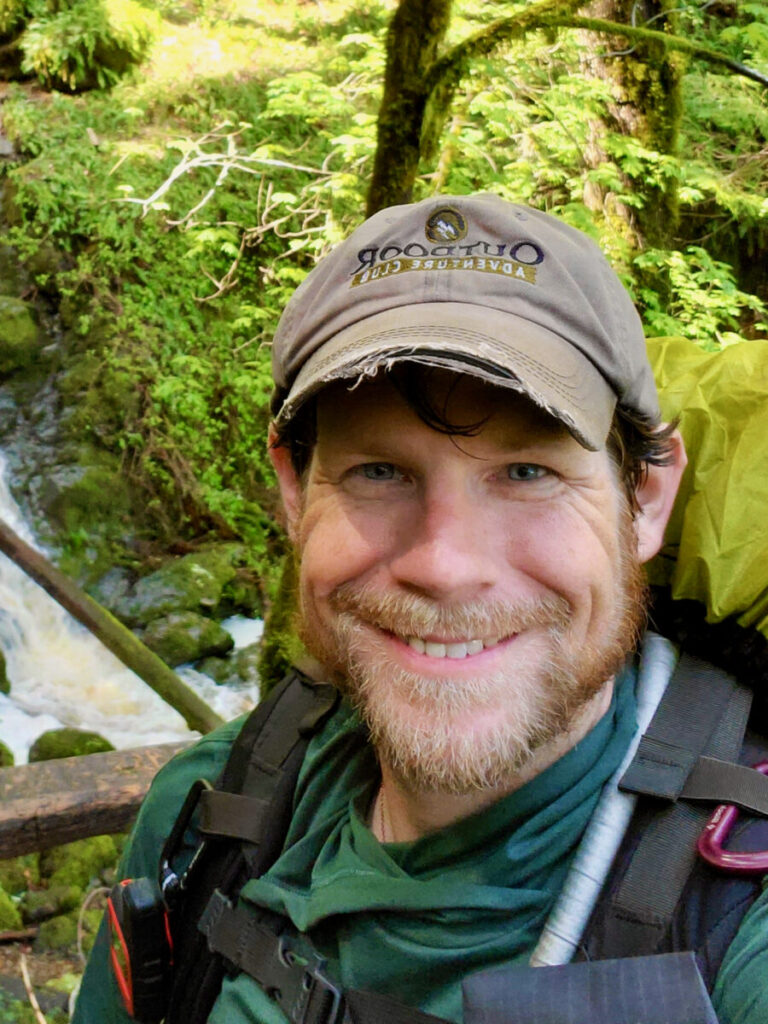 Chad Eickel, Guide
Chad grew up sailing on the lakes of Michigan and began camping, hiking, and backpacking as a Boy Scout. He first began coming out on OAC trips as a guest in 2013. His passion for the outdoors and the Club led him to train as a guide, pursue his WFR certification, and become an official guide for the OAC. In addition to his love for hiking, camping, backpacking, climbing, and rafting, he also enjoys triathlons, his longest being the Vineman 70.3 (half-Ironman). His job with the Federal Aviation Administration combines his love of aviation with his love of the outdoors, taking him to mountain tops throughout the Western US and Alaska. When not guiding for the OAC, he enjoys lazy Sundays at the dog park with his Corgi named Bruce.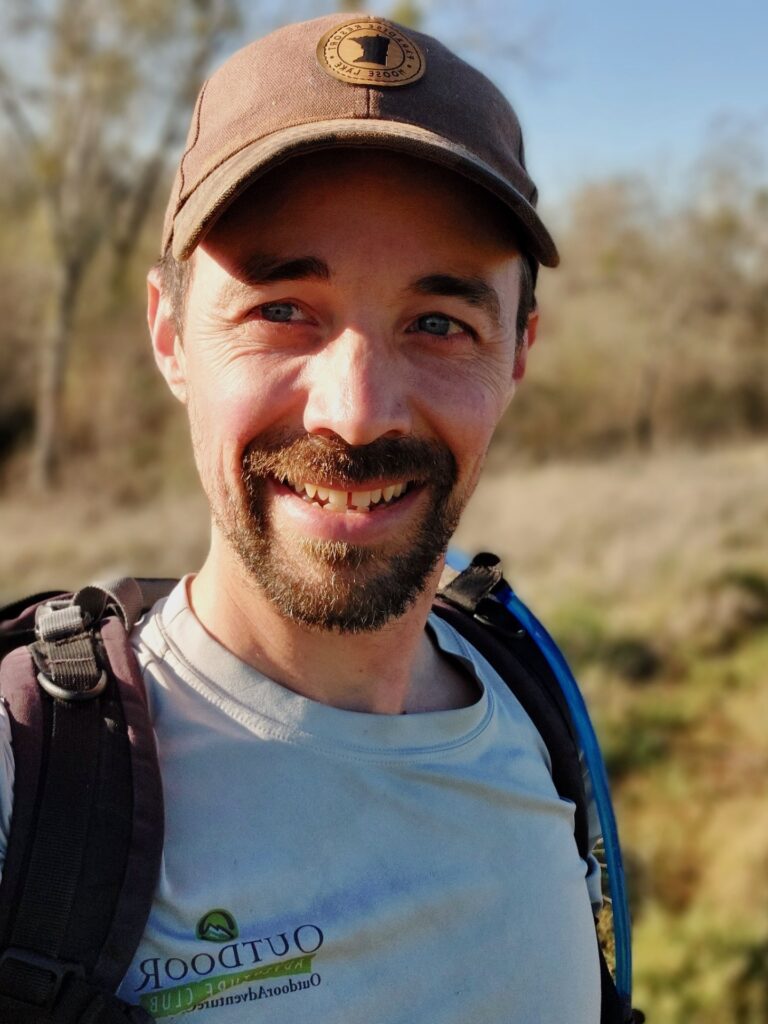 Mike Boyd, Guide
Mike was born and raised in Orange County, California, where he grew up exploring the outdoors hiking, mountain biking, rock climbing, skate boarding and surfing. He has worked as a wilderness guide for a variety of outdoor companies in Oregon, Utah and California leading backpacking trips and a variety of wilderness activities. Next to backpacking, Mike's 2nd favorite outdoor activity is surfing and has surfed up and down the California coast and down into Baja. Mike holds a AAS degree in Wilderness Leadership and Experiential Education and a BS in Recreation Administration with a focus in Parks and Natural Resources Management. He is certified as a Wilderness First Responder/CPR and certified sea kayak instructor through the American Canoe Association. When not backpacking or surfing, you'll likely find Mike spending time with his wife, son, and his favorite adventure buddy, his Boykin Spaniel, Coda.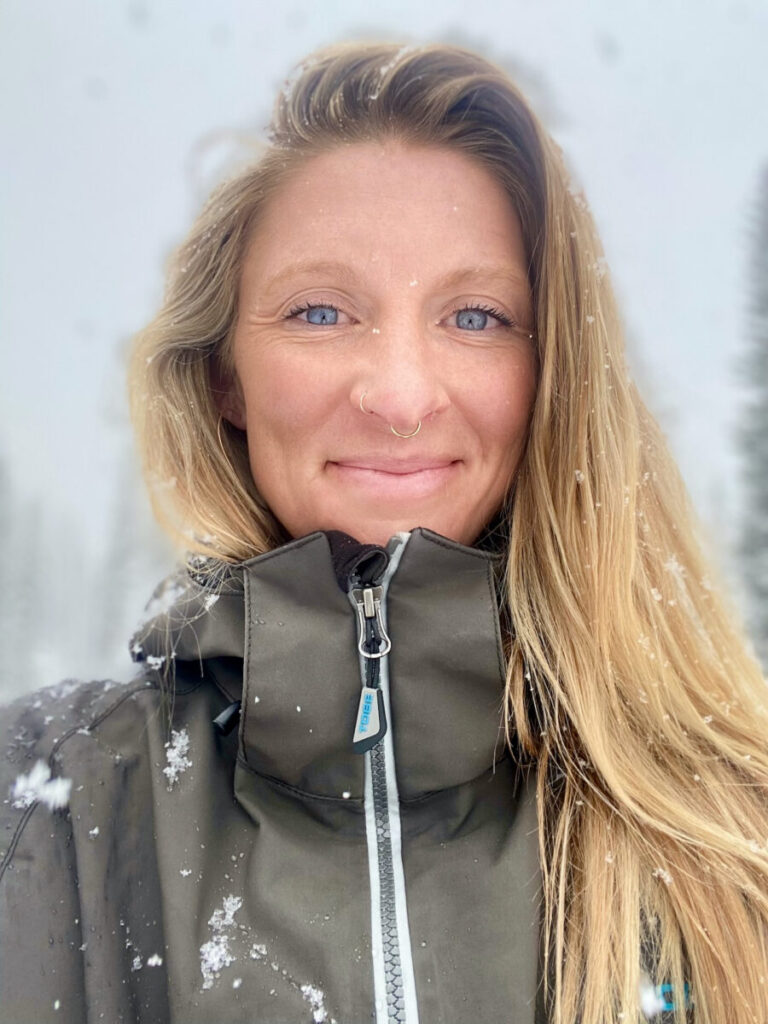 Emily Croharé, Guide
Emily is most passionate about splitboarding, climbing, and surfing and has chased this stoke across Chile, Argentina, Colombia and Costa Rica. In the US, she spent most of her time in Colorado, Utah, Washington, Oregon, and California seeking out awe-inspiring moments that are usually found in the snow or hanging off a rock face. For the last 5 years Emily has been traveling around in her hand-built micro tiny house, and is currently based out of Tahoe. She loves sharing experiences in the outdoors with others, and is especially passionate about empowering women to claim their space in outdoor sports. Emily has a Master's in Exercise Physiology, is a Registered Prana Vinyasa Yoga Teacher, an AASI Certified Snowboard Instructor, and an AMGA Rock Climbing Instructor.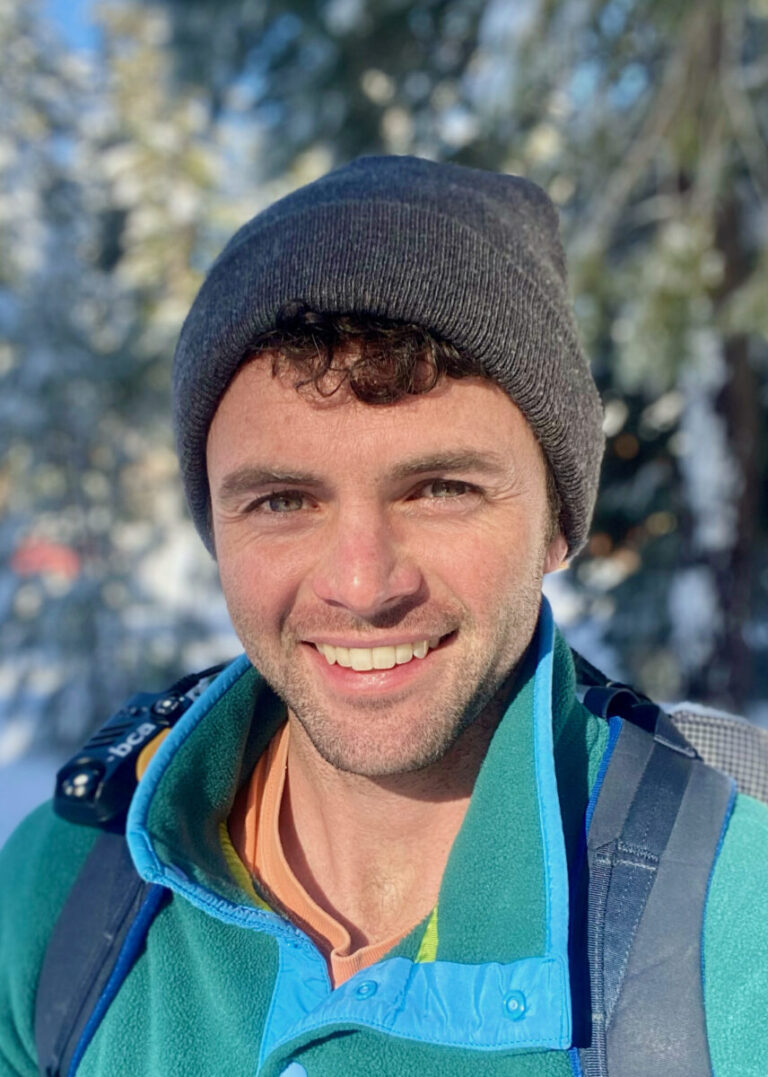 Sam Eller, Guide
Sam is born and raised in Oklahoma where he grew up hiking and bird watching with his family. He quickly felt the urge to move to the west coast and explore bigger landscapes. During his time in college he began backpacking and climbing and shortly thereafter leading peers on trips. Since that time, Sam has continued to develop his mountain craft, expanding into the world of the backcountry on a splitboard. Sam loves to share the magic of the outdoors and passionately believes that the right access wild spaces is for everyone. He holds a WFR, an AIARE Pro 1 Certificate, and is an AMGA Rock Climbing Instructor.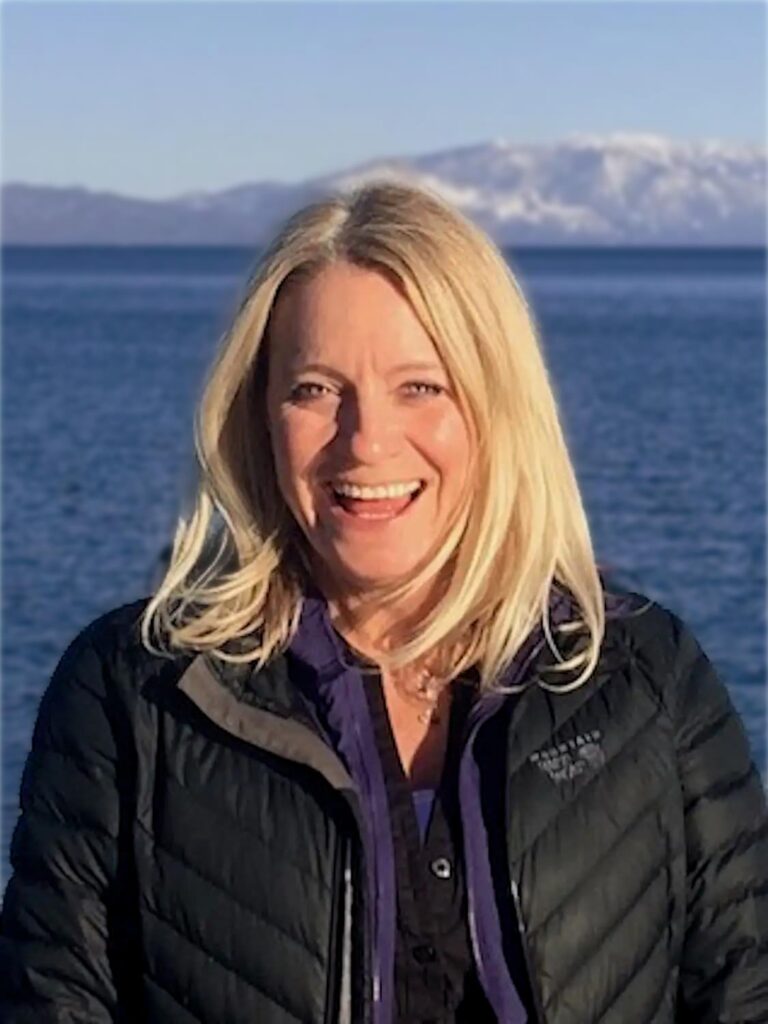 Jennifer Couch, Office Manager
Jennifer works in the office for the OAC. She handles almost anything that has to do with reservations, guest communications, accounts receivable, payroll, website, social media and marketing. Jennifer went on our Patagonia Rafting trip in 1998 as a guest, and has been involved with the OAC ever since. She loved it so much she even married the owner! Outside of the office, Jennifer enjoys snowboarding, rock climbing, swimming, and teaching ballet, and can be found on the occasional OAC rafting trip. You can reach Jennifer at jennifer@OutdoorAdventureClub.com.