Membership is not required for Outdoor Adventure Club trips, but we have options to help you make every weekend count outdoors in the Bay Area.

We've designed our membership program to provide an option for everyone, whether you're ready to join us for one trip, a trip approximately every month, or you crave the variety and can join us more often. The biggest benefit of membership is discounted or free trips, but there are other benefits, as well.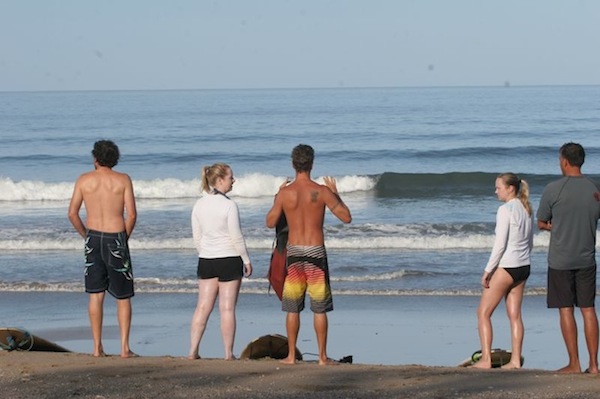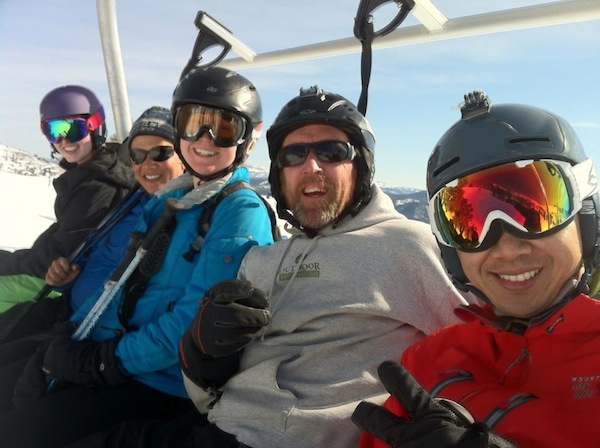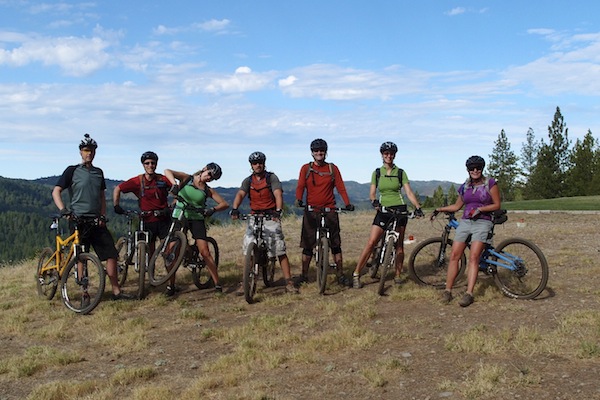 OAC Membership Options:
The Standard Annual Membership: Discounted trips every weekend!
Join the club for only $199 for 12 months. You'll receive the discounted member pricing for all our trips, as well as other discounts and benefits for members. The Annual Membership can be renewed in subsequent years for only $99 within two weeks of your expiration date!*
The Standard Ongoing Monthly Membership: Discounted trips every weekend!
Our Monthly Membership gives you the same benefits as the Standard Annual Membership, but with less up-front cost. The monthly membership is $60 for the first month to join, then $20/month, ongoing on a monthly basis until you cancel (at least three months minimum is required before you can cancel). You can convert your monthly membership to an annual membership and we'll credit your initial $60 to your annual membership fees.*
The Ultimate Membership: Trips are FREE every weekend!
52 weekends of fun! Join the OAC as an Ultimate Member, and all your weekend adventures are free for a whole year! That's right, you can come out rock climbing, kayaking, stay in our ski house in Tahoe, backcountry skiing in Lassen, go rafting, take an avalanche class, go backpacking, mountain biking, or come on a hike. Come with us to Yosemite, Sequoia, Kings Canyon, Pt Reyes, Tahoe and other great destinations in California.
It's all included in the Ultimate Membership! $3000/year.*
The "Non-Membership": Sample the Club until you join
OK, the "non-membership" isn't really a membership option, but it is an easy way to attend trips on our Adventure Calendar without committing to a membership option. Non-members are welcome to come on OAC adventures as non-members and pay the non-member rate for most activities. Just look at the adventure calendar decide what you want to do, and make your reservation online as a non-member. Unlike other adventure clubs, there's no sales pitch, no pressure, and you can join our trips as a non-member for as long as you'd like.
*See fine print (terms and conditions) for all membership options below.
---
Ready to join the fun? Signing up for an Outdoor Adventure Club membership is simple. Fill out our Membership Enrollment form below, select your membership type, and get ready to sign up for your next adventure at the discounted member rate!
---
The "fine print" (terms and conditions) for our memberships:
Ongoing Monthly Standard Membership:
Monthly billing is ongoing until you cancel. If you decide to cancel your monthly membership, you can do so only after the first three months of billing.
The $60 initial fee includes the first month.
Ongoing Monthly membership fees are charged one month from the date you joined. So if you joined on October 15th, your next monthly billing will occur on November 15th and so on.
You can convert a monthly membership to an annual membership any time. We'll credit your $60 initial fee to your annual membership.
You can cancel your monthly membership at any time after three months. Canceling is easy; simply send an email to info@OutdoorAdventureClub.com with the subject line "membership cancellation". Your membership does not cancel automatically at anytime.
Billing happens on your anniversary date each month and cannot be refunded if you decide to cancel after billing has occurred.
If you cancel your membership, or if we can't successfully charge your credit card for your membership, you will have to rejoin the club and pay the initial fee again.
Monthly memberships cannot be frozen, held over or carried over for months not used.
Annual Standard Membership:
The annual membership is a rolling 12 month membership. If you join on June 12, your membership will expire on June 11 of the following year.
Full payment is required at once. No refunds for any reason.
There is no refund or credit given for "unused time" on your membership.
Annual memberships can be renewed at a discount- only $99. Annual memberships must be renewed no later than 2 weeks after the expiration of the membership to qualify for the renewal rate.
If you fail to renew your membership within two weeks of your expiration date. you will have to rejoin the club at the initial membership price ($199).
Annual memberships cannot be frozen, held over or carried over for months not used.
Ultimate Membership:
The Ultimate Membership includes at least one adventure per weekend, all year long.
Any local day trip, or overnight trip up to three days long is included in the Ultimate Membership.
International trips and local trips over 3 days long are not included in the Ultimate Membership, but special discounts will be applied to these trips for Ultimate Members.
Ultimate Members must register for each trip.
Space in each trip is not guaranteed. Our trips can and do fill up, so register early!
Special cancellation policy does exist for Ultimate Members. Please read our Cancellation Policy
The Ultimate Membership is a rolling 12 month membership. If you join on June 12, your membership will expire on June 11 of the following year.
There is no refund or credit given for "unused time" on your membership.
Ultimate members can "freeze" their membership for one month. To freeze a membership, simply send an email to info@OutdoorAdventureClub.com with the subject line "freeze my membership"