AIARE Avalanche Classes in Truckee and Lassen National Park
Our AIARE Avalanche Courses
Join our AIARE Avalanche Courses in the Tahoe National Forest and Lassen National Park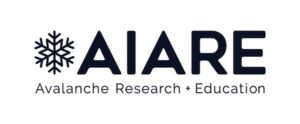 You'll get more from your AIARE avalanche course with the Outdoor Adventure Club than anywhere else- small class sizes, personalized instruction from passionate instructors, unparalleled access to your instructor, exclusive online material created by the OAC, mentoring after your class.
All AIARE avalanche classes start with the same curriculum. Your learning experience can vary with the school you choose and the instructor for your class. The benefits of taking your AIARE avalanche class with the Outdoor Adventure Club include:
Smaller classes. Our classes typically have 6 students. Our maximum class size is 9 students, with two instructors. You won't get lost in the crowd in our avalanche classes. Your questions will be answered. You'll be able to get clarifications on topics you don't understand. 
Our Lassen classes are based in our cabin in Mineral, where you can stay during the course. You'll have unparalleled access to your instructor, providing an immersive experience. You can have discussions and ask questions of your instructor over breakfast and dinner, not just during the class. 
We have developed OAC exclusive "mini-courses"

 

that supplement the AIARE material. And we offer networking and mentoring in our

 

OAC AIARE Alumni Facebook Group.
All OAC AIARE 1 and AIARE 2 classes are led by Richard Bothwell, who has been teaching avalanche classes for over a decade and is passionate about your learning experience. Our primary second instructor is Forrest Barker, a former competitive free skier, EMT, and SAR team member, in addition to being an experienced avalanche instructor.
Our permit zones are in the Tahoe National Forest, and Lassen National Park. We have over 16,000 acres or 25 square miles of great ski terrain to choose from!
We also offer custom, private AIARE avalanche courses for you and your group. Contact us for more information.
Get full details and sign up for a course here (Look for more trips and to come.)